Tropico Gravers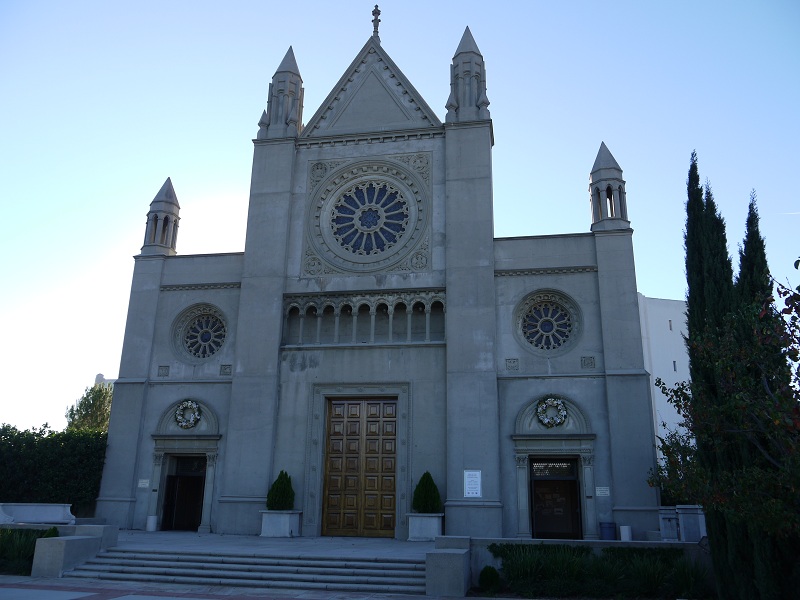 Tropico Gravers is a group of people working to document the deceased whose remains are interred and inurned within the Forest Lawn Memorial Park, Glendale (California). As there are also numerous cenotaphs (memorials without burials) there we also document those as we find them.

Our Mission:

To help families and individuals locate relatives, friends and loved ones who are buried at Forest Lawn.

We are doing so primarily by:


Documenting as many of the people who are buried or inurned at Forest Lawn as possible (currently using Find A Grave for this purpose)
Photographing as many markers and niche plaques as possible, or documenting that there is no marker or plaque for a person or that their name is not listed on a plaque, although other people's names may be.

There are over 350,000 people buried or inurned at Forest Lawn Glendale. To put that into perspective, if those people were alive and not dead, Forest Lawn Glendale would by itself be the 53rd largest city in the United States, smaller than Bakersfield, California but larger than Tampa, Florida.


Current Projects

If you would like to help document the cemetery, some of our projects involve going there, others do not require physical access to the cemetery, but require access to a computer and the internet. We have a database of people buried in Forest Lawn and are using it in the following projects:


Tie Out Photographed Memorials Between Find A Grave and our database
Create New Find A Grave Memorials
Help With Find A Grave SACs and other emails
Find A Grave Photo Requests
Other Marker Photography

Reconciling Photographed Memorials

We are currently trying to tie out all the photographed memorials in Find A Grave with the records in our database. Anyone who has access to the internet, email, and has Microsoft Excel or Open Office installed on their computer could help us with this particular research project.

Creating Find A Grave memorials

Another project is creating memorials on Find A Grave for people who don't have memorials. This is going to be an ongoing project, as of August 2013 our best estimate is that only about two thirds of the people in the cemetery have memorials (i.e., 242,000 have memorials but probably at least 110,000 do not have memorials).

Helping with Find A Grave SACs and any other emails

Anyone with waaayyyy too much time on her hands can help us handle SACs (Suggest A Correction, aka Edit Requests). This involves reading emails and adding links to memorials, adding more information to memorials, or making corrections when appropriate. We also get other emails from people asking questions about memorials and other relatives they think may be buried in the same cemetery.

Find A Grave Photo Requests

This presents some interesting problems when trying to document the cemetery. It is a lot of work just keeping up with the photo requests on Find A Grave, that is a specific project that we are asking people for help with. Find A Grave contributors who are interested in helping with the photo requests are encouraged to get in touch with us, we think it is helpful for someone to be coordinating the photo requests so different people are not spinning their wheels trying to find and photograph the same markers.

Other Marker Photography

If you would like to take photos of markers at the cemetery but are not interested in doing photo requests, we have tied out 75% of the photographed markers to our database so we can provide lists of sections and parts of sections showing which markers have definitely been photographed. The ones we do not show as photographed may or may not have been photographed already, but the odds are much higher that they have NOT been photographed. Our future plans include documenting entire sections of the cemetery as time and resources permit.

Available Resources

Section Maps

By the way, section maps are available of most of the outside sections of Forest Lawn and most of the columbaria or sanctuaries. These are immensely helpful tools when doing either photo requests or just section walking.

Searches by plot or niche location

The database, by the way, allows us to find people by plot location who were in the Forest Lawn website as of the end of 2011, but not necessarily any of the newer burials. This is really cool, by the way, it gives us some of the same capabilities that the cemetery employees have for looking up burials. The database was reverse-engineered by data scraping the old (pre-22 February 2013) Forest Lawn website.

Section Lists showing which spaces have Find A Grave memorials and which spaces have been photographed already

We can provide lists of sections and parts of sections showing which markers have definitely been photographed (see Other Marker Photography above). Our lists also show which markers already have Find A Grave memorials, although some of the markers we do not show as having memorials actually do, we just haven't matched them up yet.

Pre 1935 burials at Forest Lawn

Most of the burials that took place after 1934 have death dates on the Forest Lawn website. Most of the burials with no dates are of people who died prior to 1935, although not all are so. There are some paid sites which have access to pre-1940 California death indexes, although there are some free ones as well (namely Family Search Dot Org, a link to their California pre-1940 death indexes is here).

Pre 1940 California Death Indexes

Chris Mills has created a surname index for the 1930-1939 California Death Index files located on Family Search Dot Org, a link to this index can be found here. Chris is currently also working on downloading the image files referenced by these indexes, and is working on downloading and creating a surname index for the 1905-1929 California Death Index images found on Family Search Dot Org.

Miscellaneous

The Great Mausoleum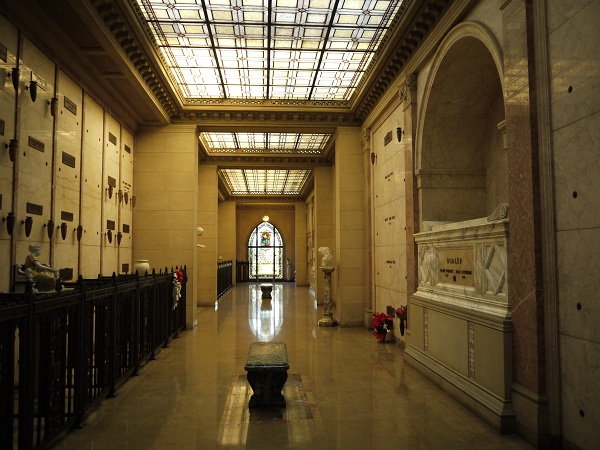 By the way, according to the cemetery rules, access to the Great Mausoleum at Forest Lawn is limited to family members and property owners. Their rules state that no photography is allowed within the Great Mausoleum, although that rule is one that is only selectively enforced. However, I would not expect to be able to walk into the Great Mausoleum with a full SLR setup with a telephoto lens and a tripod and think that I would actually be granted admittance.

In addition, you cannot just "ask" for admittance to the Great Mausoleum, you should have the name of a person or persons and a plot location and have some idea of what columbarium or sanctuary you are looking for. Fortunately, the staff at the front office is usually quite helpful and can get you a map in most cases. This is probably predicated on the assumption that you are family of the deceased so you should not say anything that indicates otherwise.

It May Be Work, But It Can Still Be Fun

Reading over this, it all sounds very serious and, if you'll pardon the expression, "grave". To counter that, I will toss out that if you just like walking around cemeteries and taking pictures of old markers, if you find that "fun", then you might understand that our project is also about having "fun". The other research described here, although sometimes time-consuming and tedious, can also end up being "fun".

Privacy Policies

By the way, we do take the privacy of the living seriously, and any request to remove a Find A Grave memorial by a family member will be taken seriously. Bulk surname delete requests will NOT be honored, as will any other requests we deem unreasonable. Obituaries are frequently posted to our Find A Grave memorials, if you notice one with potential living family members listed by name, please let us know so we can redact the obituary on the memorial.

Why We Are Passionate About This Project

We don't do what we do to rack up numbers on a screen or to feel like it makes us "better people". We do this to honor the memory of those who have passed on and give them one last measure of respect. Whether an infant who hardly had a chance to live, a patriarch or matriarch who lived a full life and left behind a loving family, or a soldier who fell in battle or died in the service of their country, all here should have a chance to be remembered. Forest Lawn is a place of sanctity and great beauty, our aim is not to defile its grounds but to make more people aware of it and those who rest here.

The Untimely Demise of Tropico Gravers

Note: On 17 August 2015 the Tropico Gravers account on Find A Grave was suspended with no notice. When AJ Marik could finally be bothered to respond to our emails, he said that Find A Grave no longer allowed group accounts to operate, per instructions from management at Ancestry.com (but he would never give us a name or contact information of who it was at Ancestry who was responsible for that decision). He was sent a link to our edit policies page and asked if Find A Grave staff were willing to do as much work as we did to make sure edits were accurate and made sense. No reply was ever received in answer to this question.

Since the dissolution of the Tropico Gravers account all the projects we were working on which benefited Find A Grave have ceased. Some of us are still doing research with a view towards publishing it on some other website other than Find A Grave, but that site is no longer a viable outlet for our work as they are actively hostile to contributors and don't respect their work or time.

Find A Grave and Ancestry.com are not interested in the slightest in accuracy and quality control. They apparently just want to maintain their iron-fisted control of the site and memorials and pick and choose which policies they want to enforce and which they want to ignore.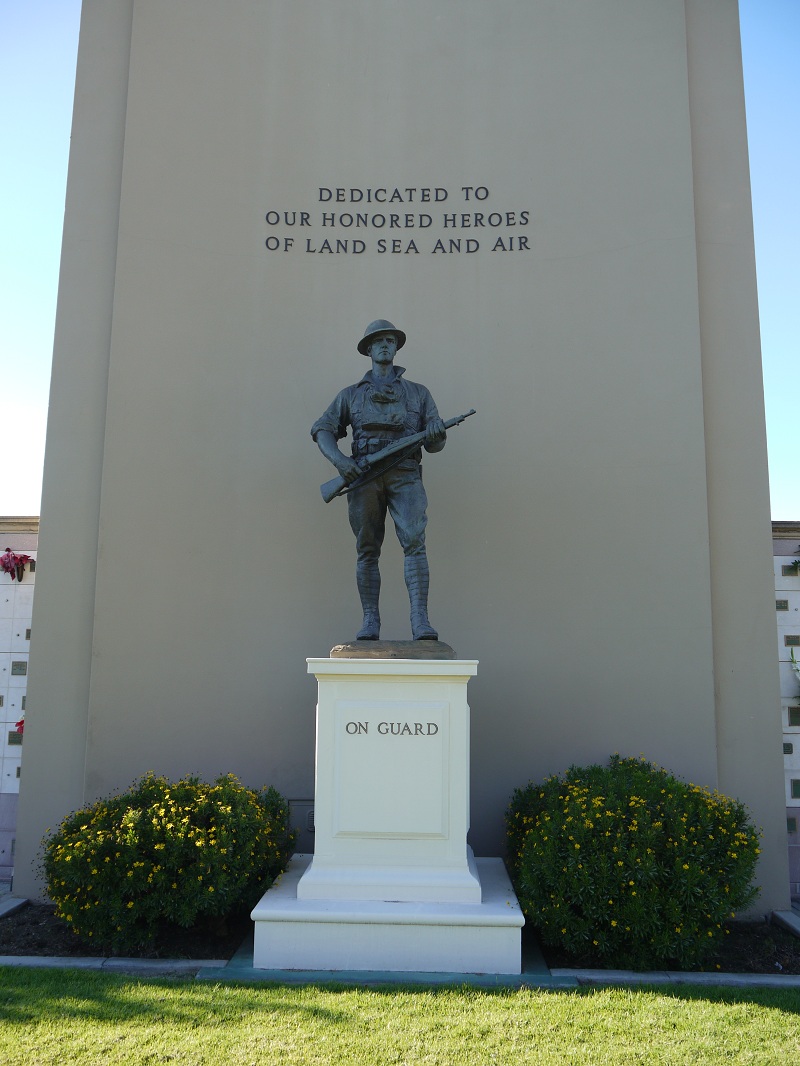 Return to Genealogy Links
Return to Main Page
Contact us
© 2013 by Tropico Gravers